7th Grade English Language Arts
Courses Taught:
English Language Arts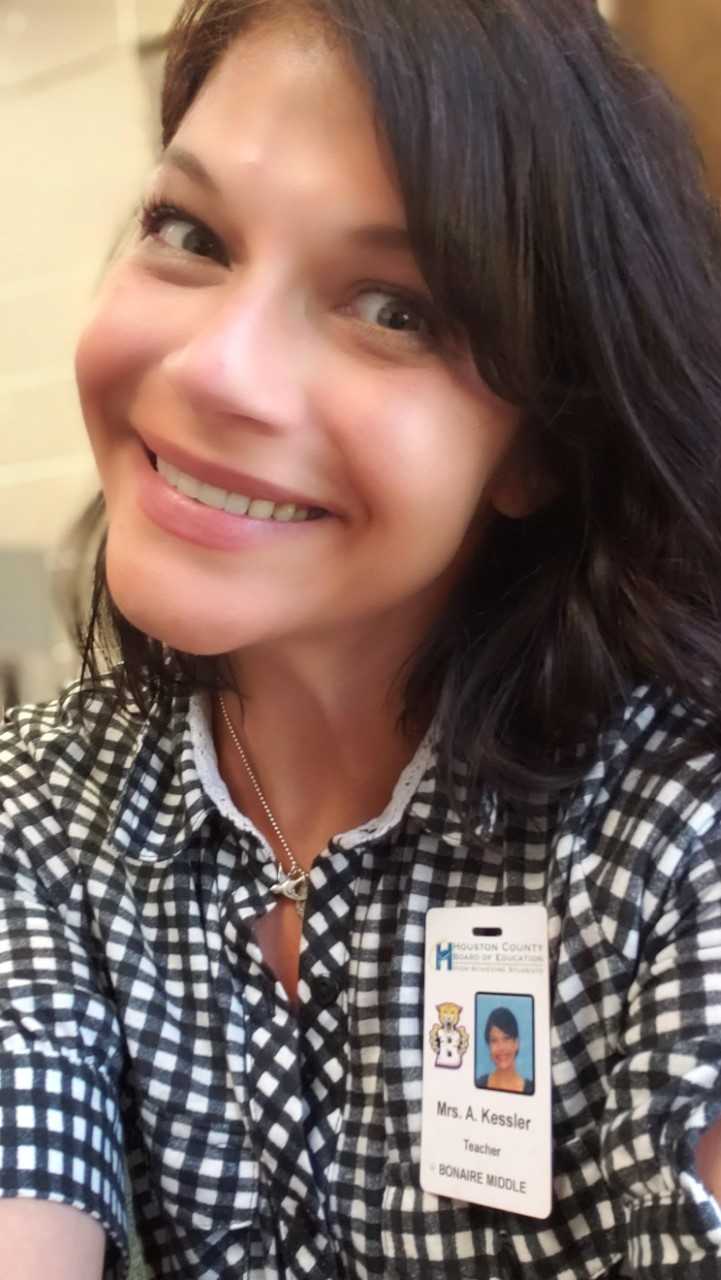 Mrs. Kessler attended Georgia College & State University and earned her Bachelor of Arts in English with a focus in Creative Writing and a minor in Photography in 2004. In 2010, Mrs. Kessler earned her Master of Arts in Secondary English Education from the University of Montevallo in Montevallo, Alabama.
Mrs. Kessler enjoys writing, reading, photography, and spending time with her family when she is not teaching. Her favorite quote is, "Be the change you want to see in the world" by Mahatma Gandhi and it is her sincere hope that her students know they can be positive agents of change!