Family and Consumer Science Teacher
Courses Taught:
Family and Consumer Science (6-8)
FCCLA, Master Adviser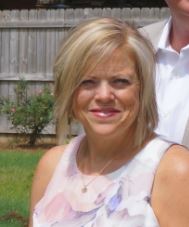 Welcome to Middle Bonaire School FCCLA and to Family & Consumer Science! I am Ginger Caldwell. I currently teach 6-8th grade students FACS. This class will be an opportunity for students to explore at a greater depth the concepts of the in the field of Family & Consumer Science. We will study an array of topics. Your experience in this class will be filled with strategies useful in all classes, present and future, and throughout life. I hope you are eager to take on the many new challenges this class will bring. * In addition, I am the FCCLA adviser. FCCLA is the ultimate leadership organization. As a chapter we go out into the community and do good works. We also compete at the local, regional, state & national levels. Last year, Bonaire Middle School won the grand title of Georgia's Middle School Chapter of the Year!
My teaching degrees are: BA in Elementary Education, Masters in Educational Leadership & Specialist in Instructional Technology. I have been teaching for 20 years - all over the world and at all different levels due to being a military spouse of 24 years.
My hobbies are traveling: day, short & long trips. My favorite color is pink. This year I will be married for 30 years to my high school sweet heart. I have 2 children. A daughter that is 6 years old and a son that is 17. Our family dog is a 9 year old rotten Miniature Schnauzer named Fritz. I love the beach - because it is peaceful and always a great idea! I can't wait to get to meet my new students.
I am thrilled to welcome you to Jag Nation!
Mrs. G. Caldwell