Speech Language Pathologist
Courses Taught:
Speech Therapy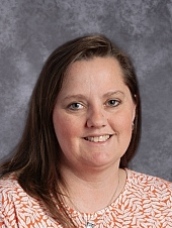 Mrs. Sapp was born in Warner Robins, Ga and grew up on a farm in Hawkinsville, Ga. After completing her Master's degree, she moved to Houston County. In 2013, she moved to Cochran, Ga, where she currently lives with her husband Robert and two bonus sons, Randy and Tyler. In her spare time, Mrs. Sapp enjoys, reading, cooking, and spending time with her family, friends, and precious puppy Daisy Mae. Mrs. Sapp is passionate about helping the world communicate….one person at a time! She is excited to be part of the Bonaire Middle School Jaguar family.

Mrs. Sapp graduated from Middle Georgia College in 1997 with an Associates of Science in Biological Sciences. She then attended Valdosta State University where she received her Bachelors in Education in Speech-Language Pathology in 2000 and Masters in Education in Communication Disorders in December, 2001. In May, 2017, Mrs. Sapp obtained her Education Specialist degree in Curriculum and Instruction from Piedmont College.
Mrs. Sapp has over 18 years of experience in the Houston County school system. While working in the school system, Mrs. Sapp has gained much experience working with students with communication disorders, including fluency disorders, language disorders, articulation disorders, and oral motor weaknesses for a variety of ages. She has experience working with a wide range of disabilities, including but not limited to Autism Spectrum Disorders, Intellectual Disabilities, and much more.