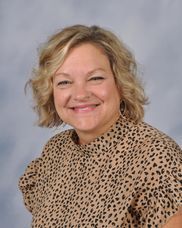 Mrs. Melissa Bourke, Counselor for Students with Last Names L-Z
Melissa Bourke graduated from Auburn University with a Bachelor's degree in Sociology and obtained a Master's degree in Learning Disabilities from Auburn University at Montgomery. An educator for 15 years, Mrs. Bourke served ten of those at Bonaire Middle School. For eight years, she served as one of the county's Autism teachers at the middle-school level. Mrs. Bourke earned a Specialist Degree in School Counseling from Argosy University then returned to Bonaire Middle where she has been a school counselor for ten years. Mrs. Bourke is married and has three children. Helping students achieve success, academically and socially is just one major goal of counseling. The other that Mrs. Bourke strives for can be found in this quote: "Every child deserves a champion—an adult who will never give up on them, who understands the power of connection, and insists that they become the best that they can possibly be." (Rita Pierson)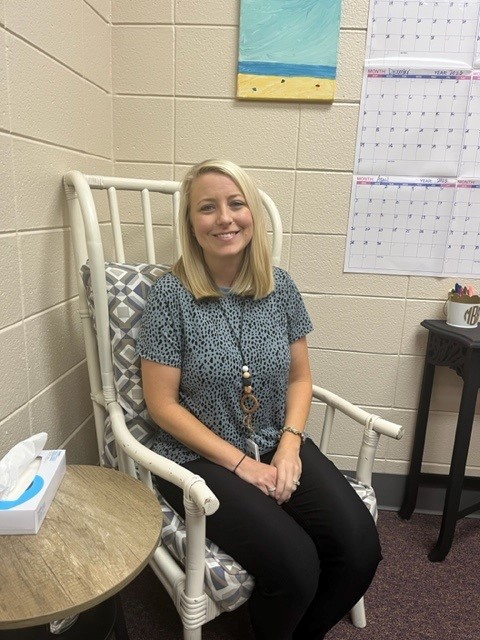 Mrs. Charlotte Chupp, Counselor for Students with Last Names A-K
Mrs. Chupp graduated in May 2021 from Fort Valley State University with a Masters in School Counseling. She is currently in the Ed.S program at FVSU for school counseling. Mrs. Chupp was a part-time BMS counselor and part-time community counselor before becoming a full time BMS Counselor in 2023. Before coming to BMS, Mrs. Chupp worked at Perry Middle as the Family Engagement Coordinator. Prior to school counseling she was a registered respiratory therapist (RRT) for about 5 years. Mrs. Chupp as been married for 10 years with one child. She and her family love going to the beach and cheering on our Atlanta Braves. She is excited to serve the BMS community!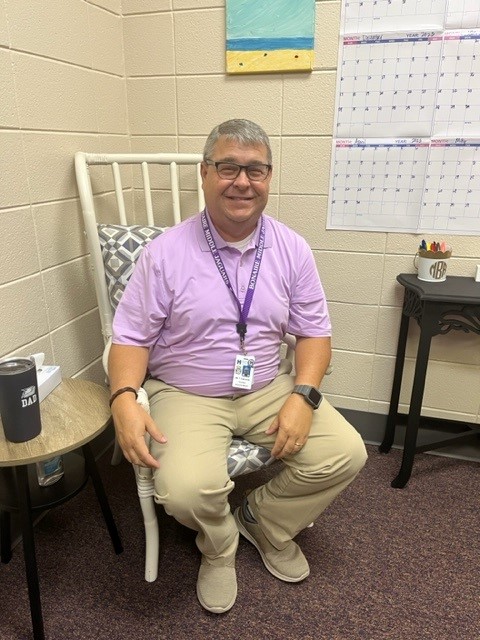 Mr. Curt Clements, Part Time Counselor - Tues., Wed., 1/2 day Thurs.
Mr. Clements is a product of the Houston County School System having attended Parkwood Elementary School, Northside Junior High, and graduating in 1987 from Northside High School. He earned his BBA in Marketing from Georgia Southern University in 1991, his Master of Science in Middle Grades Education from Fort Valley State University in 1995, and his Education Specialist Degree in School Guidance and Counseling from Argosy University in 1996. Mr. Clements began his teaching career in 1993 at Warner Robins Middle School where he taught Math and Social Studies for fourteen years. In 2007, he was transferred to Northside Middle School and served the students as their Graduation Coach until 2010. In 2010, he was called to Houston County High School where he enjoyed working with students as a counselor for thirteen years. He was able to retire in May of 2023 with his wife Patty after serving Houston County for thirty years. The Clements are proud parents to Tanner, who teaches at Perry Middle School, and twins, Carley and Casey, who are currently studying at Georgia Southern University. They enjoy traveling and "RV'ing" and cheering on the Atlanta Braves, Georgia Bulldogs, and the Georgia Southern Eagles. Mr. Clements is honored to now be a Jaguar and looks forward to working with the students, parents, teachers, and staff at Bonaire Middle School. Go Jags!