Courses Taught:
6th Grade Mathematics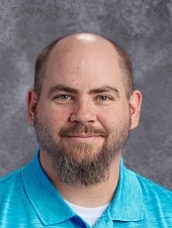 Mr. Carman was born in Illinois but has spent nearly his entire life as a resident of Warner Robins. He graduated from Warner Robins High School. He lived in Atlanta for a few years where he met his wife and they now have two children.
Mr. Carman has been teaching in the Houston County School system for 12 years. He has also been a coach for 10 of those years.