Courses Taught:
7th Grade Gifted Science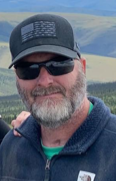 Hi! My Name is Mr. Shannon Sanders. I live in Jeffersonville Georgia, Twiggs County. My wife, Laura Sanders, is also a teacher. She teaches 5th grade in Laurens County. We have one daughter, Lane. She is in the 5thgrade this year. She is a horse nut! I grew up in Cochran, Georgia which is a very rural community. We had horses and spent a lot time riding and showing horses. I was very active in 4-H and FFA. I also grew up fishing and hunting which I still enjoy today.
I will be your Science teacher for the 2019-2020 school year! I have been teaching for 25 years. I've been teaching in Houston County since 2001. I graduated from FVSU in 1995 with a degree in Middle Grades Education. I received a Master's degree from GCSU in Middle Grades Education in 2001. I earned a Specialist Degree from Columbus State University in 2007.
My favorites are-
Color: Green
Drink: Sweet Tea
Season: Fall
Sports: I love college football and barrel racing.
Music: Christian
Hobbies: Horses, traveling, fishing, hunting, wood working
Dessert: anything sweet
Food: Seafood and barbeque